Community Events
There are currently no events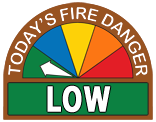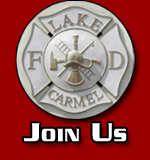 2018 Incidents
Fire
EMS
Jan
24
60
Feb
10
50
Mar
37
71
Apr
18
59
May
53
69
Jun
13
65
Jul
16
57
Aug
20
68
Total
191
499
2017 Incidents
Fire
EMS
Jan
22
62
Feb
18
62
Mar
19
58
Apr
15
64
May
11
58
Jun
11
82
Jul
17
59
Aug
14
62
Sept
27
60
Oct
23
78
Nov
16
44
Dec
26
82
Total
219
771
2016 Incidents
FIRE
EMS
JAN
23
58
FEB
23
49
MAR
16
71
APR
20
70
MAY
14
48
JUN
19
63
JUL
14
74
AUG
17
34
SEP
9
43
OCT
24
86
NOV
12
60
DEC
14
65
Total
205
721
Previous Years
Fire
EMS
Total
2013
197
619
816
2014
206
693
899
2015
234
680
914
2016
205
721
926
2017
219
771
990
Web Counters
Website Visitors
Since
August 13, 2012

Visitors Today
Oct 20, 2018

Latest 10 Responses

10/19/2018: PSYCHIATRIC/BEHAVIORAL|| 46 VERNON DR,KENT |STA 17 XS RIDGEWAY RD/WOODLAND DR|
10/19/2018: AUTOMATIC FIRE ALARM|KENT PRIMARY SCHOOL| 1065 ROUTE 52,KENT |STA 17 XS SCHUYLKILL CT/BOWEN RD|
10/18/2018: FALLS/BACK INJURY|| 28 WOODLAND TERRACE CT,KENT |STA 16 XS DEAD END /NIMHAM RD|
10/18/2018: FALLS/BACK INJURY|| 42 KELLY RIDGE RD,CARMEL |STA 12 XS DEAD END /HILLSIDE PL|
10/18/2018: CHEST PAIN|| 22 AUTUMN CT,KENT |STA 17 XS DEAD END /CLARKSON RD|
10/17/2018: BREATHING PROBLEMS|DEER HILL HOUSE - TACONIC DDSO| 25 DEER HILL CT,KENT |APT PH |STA 17 XS HORSEPOUND RD/DEAD END|
10/17/2018: SICK PERSON|| 29 FOWLER AV,CARMEL |APT 1 |STA 12 XS GLENEIDA AV/ROUTE 301|
10/16/2018: SICK PERSON|GRAPEVINE, OF CARMEL| 172 ROUTE 52,CARMEL |STA 12 XS DYKEMAN RD/RAYMOND DR|
10/16/2018: BEFO/HMFRO sign up is now for October 29th Class Start. IFO (rest of FF1) will follow in Spring.
10/15/2018: The new Putnam Hospital Center Emergency Room will be open Tomorrow, Tuesday, October 16th, 2018 starting at 7:00AM.

Message from Putnam County

Ex-Chief Shawn Madsen, May 16

The County Executive continues to oversee the operations at the Putnam County EOC meeting with Governor Cuomo to review the destruction. The priority is the safety of our responders and the public. "It's our hope today after the utility companies complete their make safe mode and assessment that the county and local highway crews will begin to cut and clear the downed trees and poles," County Executive ... (Full Story & Photos)

Open House April 29th 10-2pm

Ex-Chief Shawn Madsen, April 13

Come One, Come All to the annual Lake Carmel Fire Department Open House and recruitment, hosted at our main station, located at 851 Route 52. We will be unveiling are new inflatable safety house. There will be members on hand for guided tours and vehicle extrication demos. Refreshments will be available.
Come see what we are all about!
... (Full Story)




GET SWABBED!!

Ex-Chief Shawn Madsen, February 19

Michael "Mo" Schmidt is a husband, father of 3, and real life Hero. He is currently battling Multiple Myeloma. He needs to find his perfect match, so that he can receive a life-saving cure. Any person between the ages of 18-44 can easily join the national bone marrow donor registry, and possibly save a life! Fill out the form and do a quick cheek swab!... (Full Story & Photos)

It is with deep sorrow we announce the passing of Life Member Joe Vigliotti

Ex-Chief Shawn Madsen, January 06

Joseph H. Vigliotti, 72, of Brewster, NY passed away on February 6, 2018 at Putnam Hospital Center.

Mr. Vigliottti was born on November 28, 1945 to Angelo and Opal (McDonald) Vigliotti in Hays, KS. He proudly served our Country as a Sergeant with US Marine Corps from 1965-1971. On November 12, 1978, he married the love of his life, Barbara Dunphy in White Plains, NY and together they were blessed ... (Full Story)





LCFD Offers Safety Tips Dealing with the Extreme Cold

Ex-Chief Shawn Madsen, January 04

It is brutally cold out there especially with Winter Storm Grayson passing through. Here are some safety tip to follow.

-Minimize travel.
-Stay indoors during the worst part of the extreme cold.
-Keep a winter survival kit in your vehicle if you must travel.
-Check tire pressure, antifreeze levels, heater/defroster, etc.
-Learn how to shut off water valves for potential pipe bursts.
-Check on the ... (Full Story & Photos)

Your feedback is important to us! Feel free to sign the guestbook.