Community Events
There are currently no events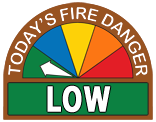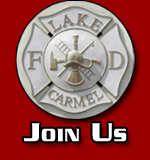 2017
Fire
EMS
MVA
Jan
Feb
Mar
Apr
May
Jun
Jul
Aug
Sept
Oct
Nov
Dec
Total
0
0
2016 INCIDENTS
FIRE
EMS
MVA
JAN
23
58
1
FEB
23
49
7
MAR
16
71
4
APR
20
70
4
MAY
14
48
6
JUN
19
63
5
JUL
14
74
2
AUG
17
34
6
SEP
9
43
4
OCT
24
86
7
NOV
12
60
6
DEC
14
65
5
Total
205
721
Previous Years
Fire
EMS
Total
2013
197
619
816
2014
206
693
899
2015
234
680
914
2016
205
721
926
Web Counters
Website Visitors
Since
August 13, 2012

Visitors Today
Feb 26, 2017

Latest 10 Responses

02/26/2017: BRUSH FIRE|PUTNAM SAND AND STONE| 301 ROUTE 52,KENT |STA 17 XS LAKE TR/HORSEPOUND RD
02/26/2017: AUTOMATIC FIRE ALARM|| 6 S MOUNTAIN PASS,CORTLANDT |STA 14 XS ALBANY POST RD/WEBB TR
02/26/2017: WEEKLY ANNOUNCEMENTS 2/26/2017
02/25/2017: AUTOMATIC FIRE ALARM|| 87 BRYANT TR,CARMEL |STA 17 XS PINE TR/BIRCH TR
02/25/2017: OIL BURNER MALFUNCTION|| 24 BROOK TR,KENT |STA 17 XS WILLOW TRAIL CT/LAKE TR
02/25/2017: STROKE (CVA)|PUTNAM NURSING AND REHAB| 404 LUDINGTONVILLE RD,KENT |APT 2W3 |STA 17 XS BOWEN RD/ROUTE 311
02/25/2017: MOTOR VEHICLE ACCIDENT|| I-84 W/B EXIT 17 OFF RAMP,KENT |STA 17 XS
02/24/2017: CHEST PAIN|| 10 ADAMS CT,KENT |APT C |STA 17 XS DEAD END /ROUTE 52
02/24/2017: AUTOMATIC FIRE ALARM|PARC-MOONEY HILL| 165 MOONEY HILL RD,KENT |STA 17 XS DENTON LAKE RD/SABRINA CT
02/24/2017: MOTOR VEHICLE ACCIDENT|| 222 ROUTE 52,KENT |STA 17 XS APPLE TREE CT/HORSEPOUND RD
1/1/17- It is with the deepest sorrow the Lake Carmel Fire Department announce the passing of Firefighter/EMT Lt. Chuck Flickinger after a coragous battle with cancer. Chuck a nurse, former Marine and Life Member of LCFD dedicated his life to helping others.

Keep his famliy in your thoughts during this difficult time.

REST IN PEACE BROTHER....
First Storm of the season causes havoc

Ex-Chief Robert Shannon, December 12

The area's first snowfall created some chaos on Route 52 this morning. A vehicle lost control and took out a utility pole and wires. This effected power and phone service to the area. The driver was taken to the hospital with non life threatening injuries. NYSEG came to the scene. AQ tow truck was called the toad was finally opened after a few hours. ... (Full Story & Photos)

Christmas Tree Safety

SM, December 11

Christmas tree safety tips

Safety Tip

Although Christmas tree fires are not common, when they do occur, they are more likely to be serious.

Picking the tree:

Choose a tree with fresh, green needles that do not fall off when touched.

Placing the tree:

Before placing the tree in the stand, cut 2" from the base of the trunk.
Make sure the tree is at least three feet away from any heat source, like ... (Full Story)





Crews complete overhauling the side of the chimney

Break of Dawn Structure Fire

Ex-Chief Robert Shannon, December 09

Be kind to your neighbors. A Lk. Carmel family is safe this morning when a neighbor woke to see the house next store on fire and quickly alerted them. At approx. 0615 hrs, our tones when off for a Structure Fire at 128 Clubhouse Dr. Upon arrival of Asst. Churchill he found fire coming from the side of the house from around the chimney. Our automatic mutual aid was dispatch however with the arrival ... (Full Story & Photos)

Serious Motor Vehicle Accident on a busy Sunday afternoon

Ex-Chief Shawn Madsen, November 27

On Sunday afternoon we responded for a serious single car accident that left one subject injured and required to be transported to Danbury Hospital. EMStar Medic4 and our ambulance (17-7-1) tended to the patient while the crew of our Rescue (17-6-1) secured the heavily damaged vehicle.... (Full Story & Photos)

Lake Carmel Ambulance dispatched for a CPR call

Ex-Chief Robert Shannon, November 22

Early this morning at approx. 2:30AM our ambulance was dispatched for a drug overdose. Upon arrival of Kent Police Officer Sean Benson he found a young female in Cardiac Arrest and started CPR and attached an AED to her. Shortly after LCFD Captain Kenny Launzinger arrived and assisted Officer Benson. Soon EMStar Medic 4 along with Asst. Chief Churchill arrived and together they assisted each other ... (Full Story)




Your feedback is important to us! Feel free to sign the guestbook.